A fantastic and varied week of performances.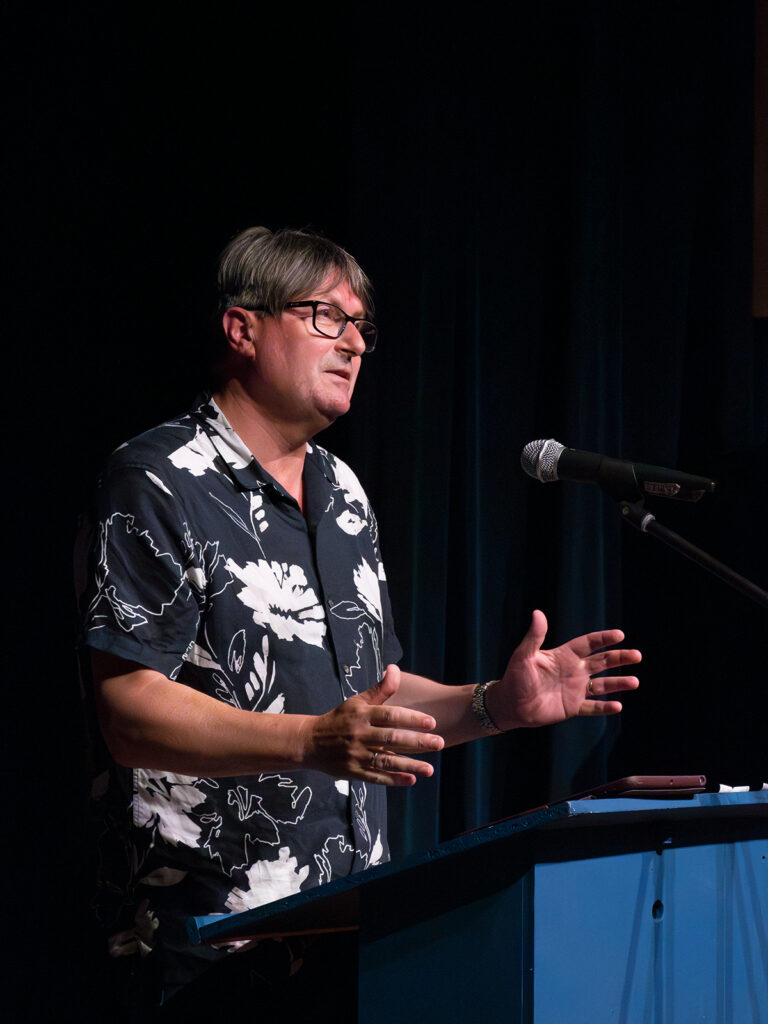 Simon Armitage finally took the stage for a show originally scheduled for 2020 and cancelled in the pandemic. He began, appropriately enough, with his classic poem Thank you for Waiting and for the next hour took us on a journey that was by turns hilarious, poignant and profound. Afterwards he signed books and answered questions about his work and about how a comprehensive school lad from Marsden became Poet Laureate. Everyone agreed It was a pleasure to spend an evening in his company, even sharing their top chough spotting locations because Simon hadn't managed to see any in Port Erin!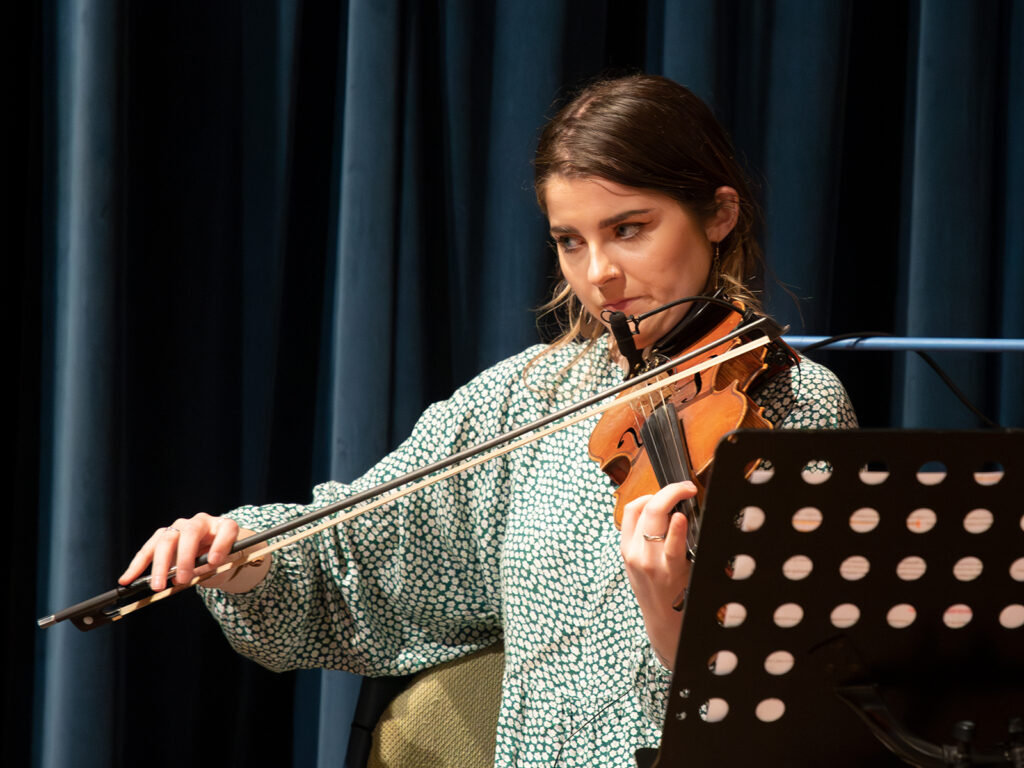 Tuesday began with beautiful, intricate solo and duo work from Mera Royle, Isla Callister and Anna Garvin and Manx poems by Annie Kissack. The second half of the evening saw the second ever performance of Isla Callister's 'Creeaght' an evocative and celebratory story of empowered women in Manx history. The piece was sensitively played to an appreciative audience by Isla and her ensemble, the narrative woven together by Jo Davies' projected illustrations.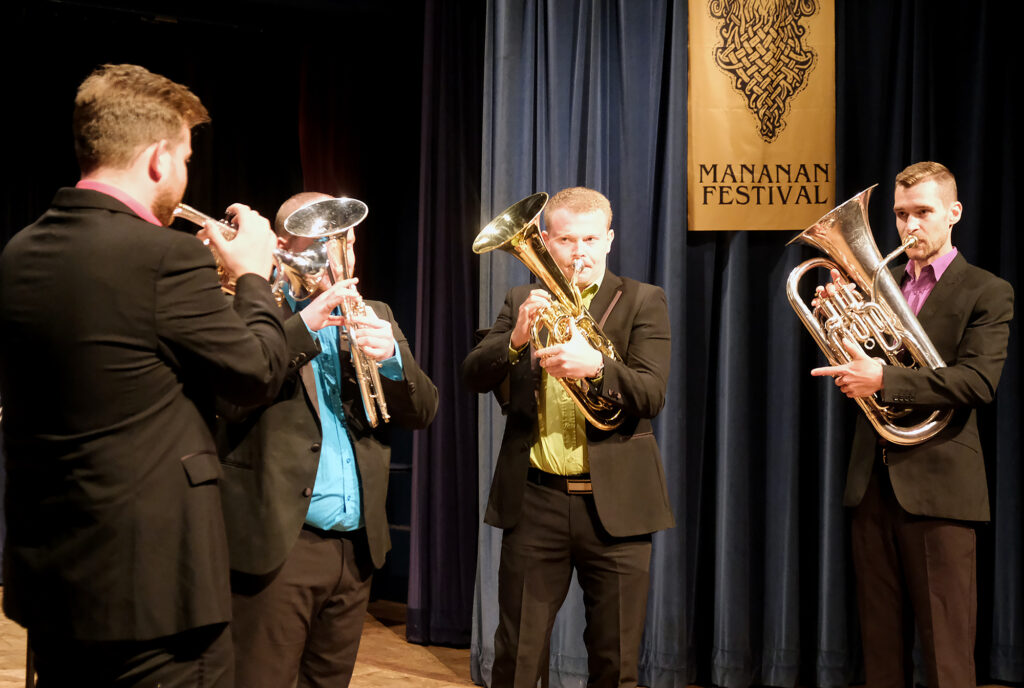 A4 Brass ensemble are prodigiously talented, breezing through an entertaining programme of arrangements of choral, classical, folk and modern compositions to an incredulous audience. Their reading of Carnival of Venice featured the most outrageous display of euphonium gymnastics we've ever witnessed. They received 2 rapturous encores, finally departing after a breathless rampage through Rossini's William Tell.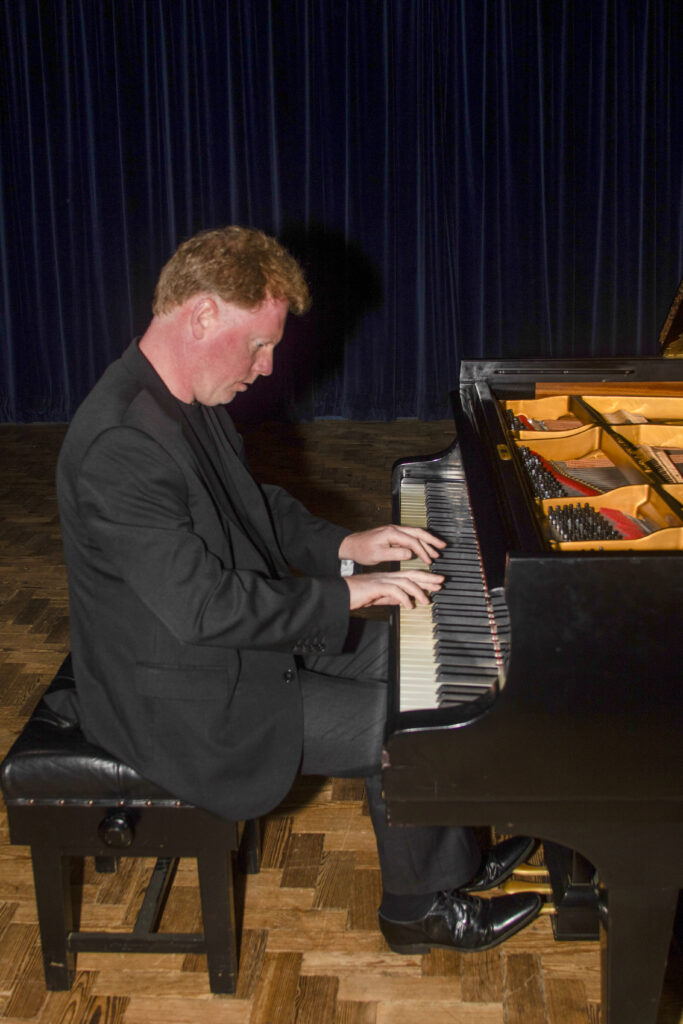 Tim Horton gave a virtuoso display of control, passion and technique during his recital which drew heavily on the works of Chopin. The show began with Haydn and continued with a powerful rendition of Ravel's fiendish Gaspard de la Nuit. Tim talked engagingly about his love of the piano and encored with a measured and moving performance of Chopin's Etude no 1, opus 25.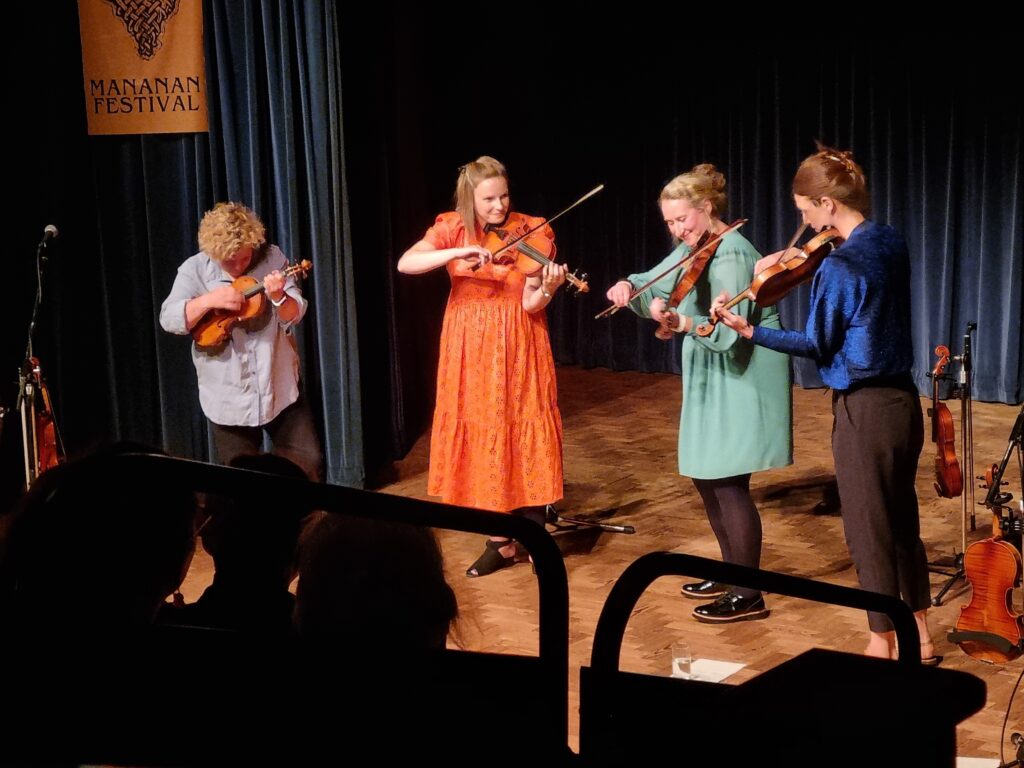 Rant delighted an expectant audience with their intuitive, emotional playing, using their four fiddles to weave a tapestry of incredible melodies and textures. They delivered a mix of traditional and original compositions, punctuated by informative and hilarious stories. They finally departed after two encores, but we could have listened to them playing all night!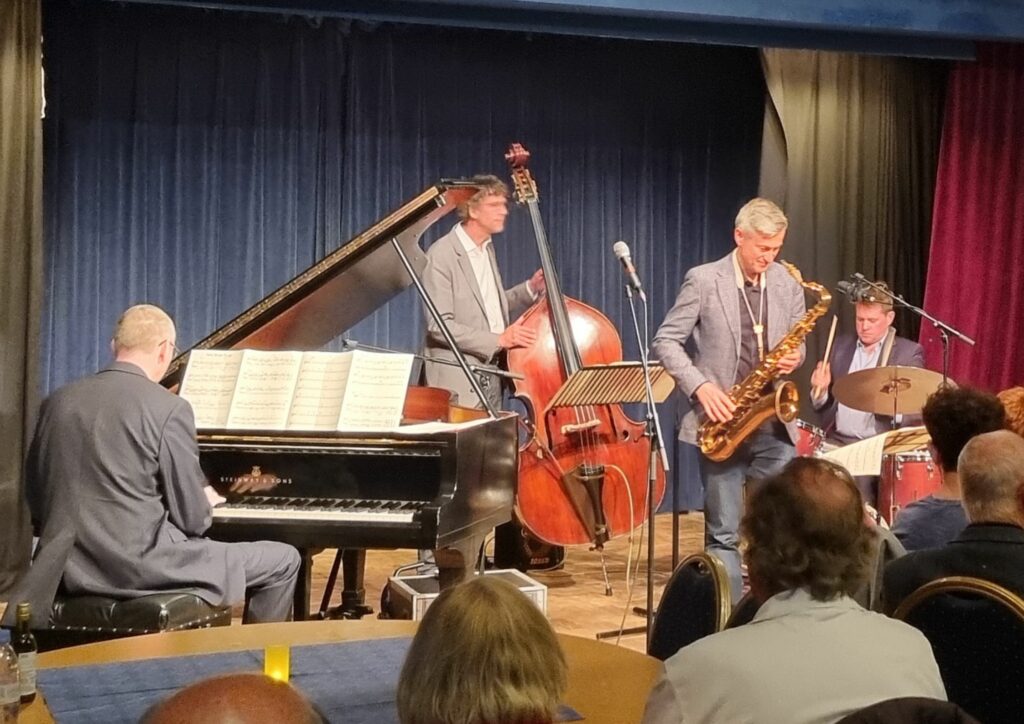 Saturday started at the Falcon's Riddler Bar with Blue Vannin, romping through jazz and funk classics to a full house. The action continued at EAC in the evening with an opening set by local stars All The President's Men. By the time the The Harvey O' Higgins Project took the stage, the crowd was nicely warmed up and we were treated to a thrilling set of originals and standards, with four musicians at the top of their game trading animated solos like friends at a party. Once again, they were allowed to leave after 2 encores but could have stayed a lot longer.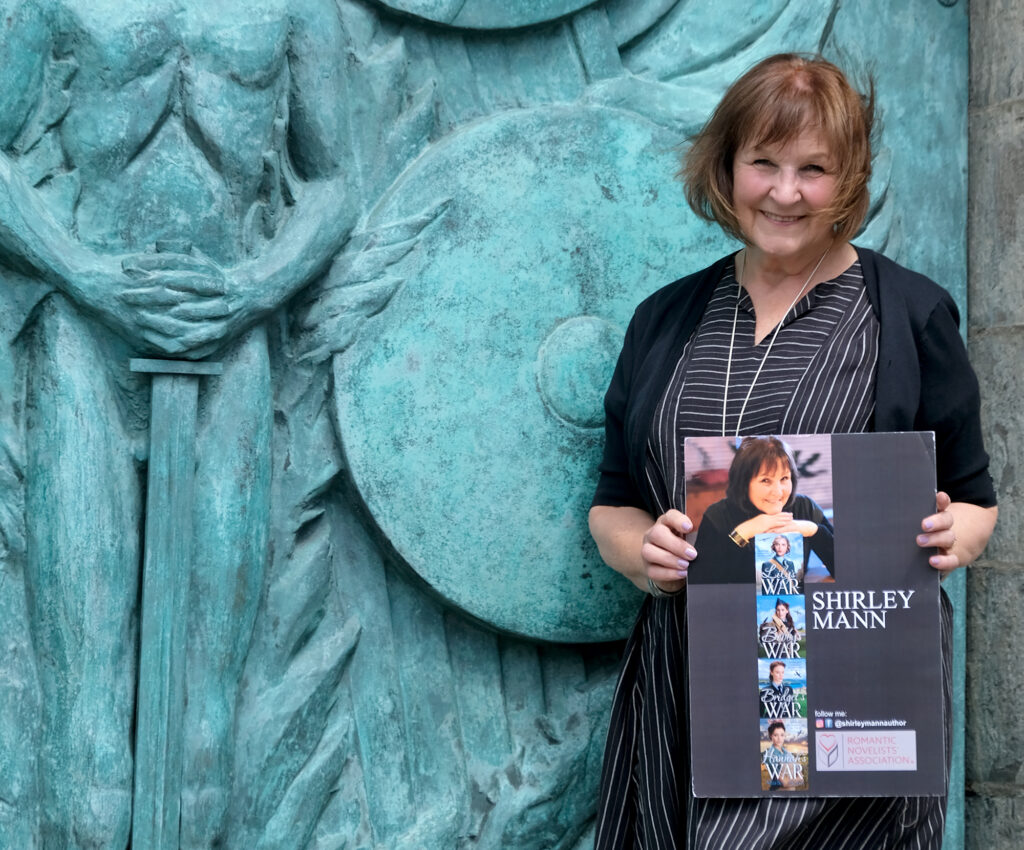 Sunday's launch of the novel Bridget's War by Shirley Mann was a calmer affair, featuring a reading and signing by Shirley, songs from the Gobbag Groove choir and an exhibition about the internment camps in the IOM by Rushen Heritage. It was friendly, fun and informative – a perfect way to finish a hectic festival.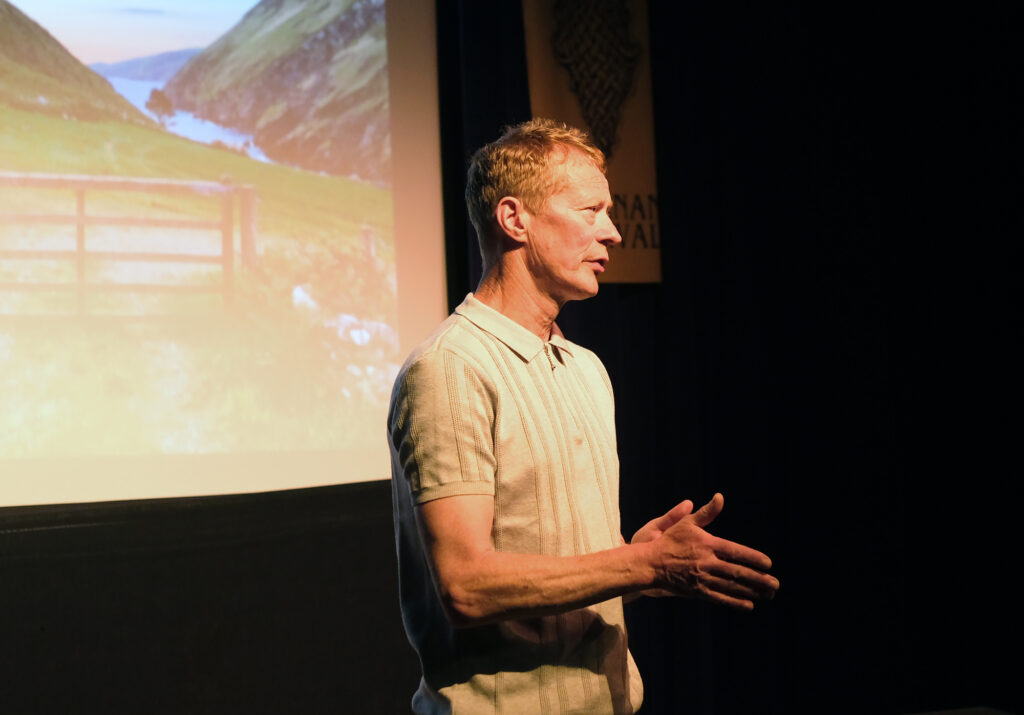 We had a fantastic, varied week here at EAC and and it was inspiring to hear such a different mix of artists all equally committed to communicating their joy of performing and love of their craft. We've had fantastic feedback from audience and artists alike and can't wait to do it all again next year! Thanks very much to everyone who made it happen.
Check out the Manx Independent (Thursday 13th July 2023) for their write up: