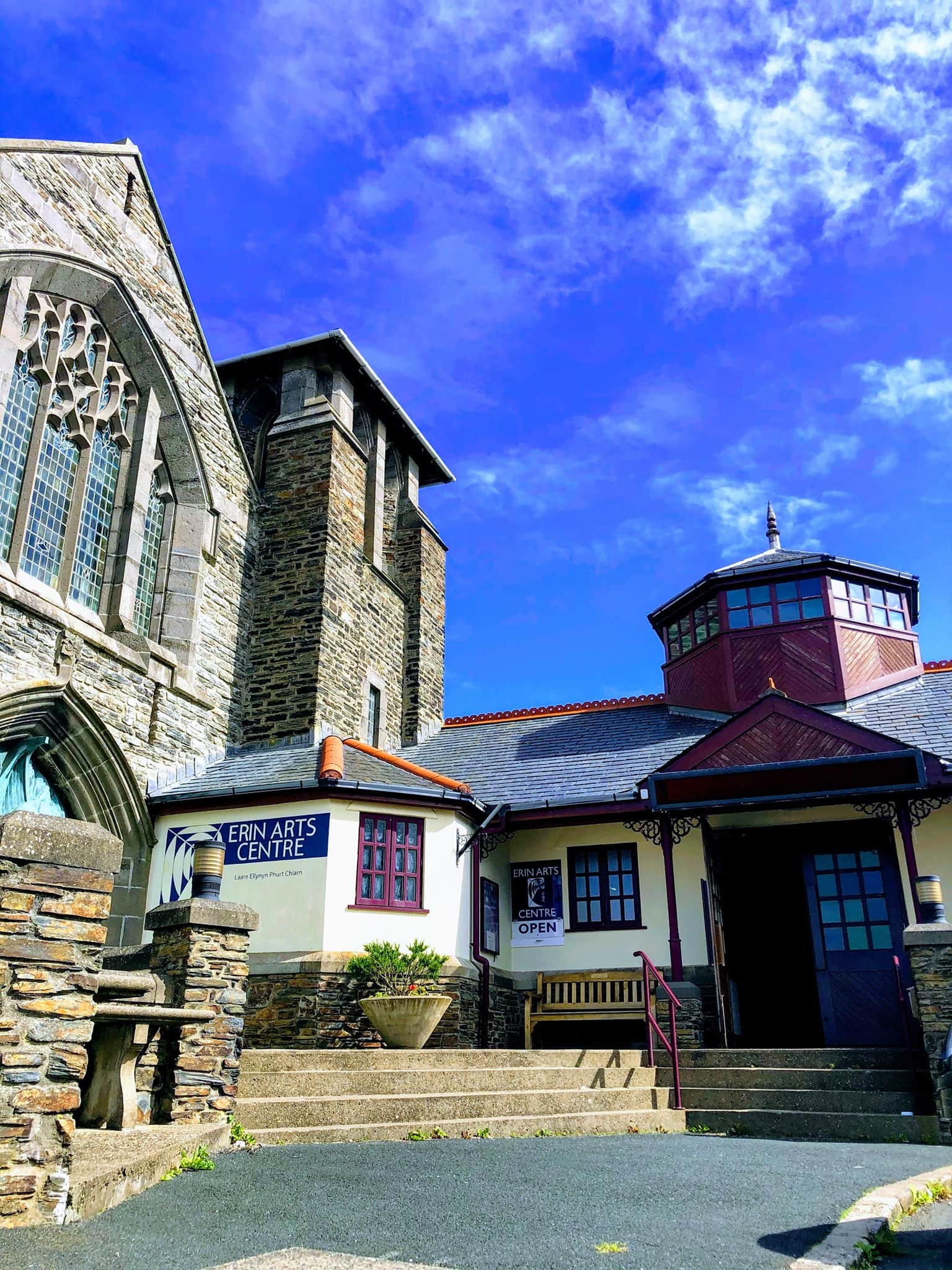 The Erin Arts Centre is a celebrated performing arts venue, cinema and gallery situated in the beautiful seaside village of Port Erin. A registered charity and nonprofit organisation, we provide a diverse and dynamic programme of events for the Island community.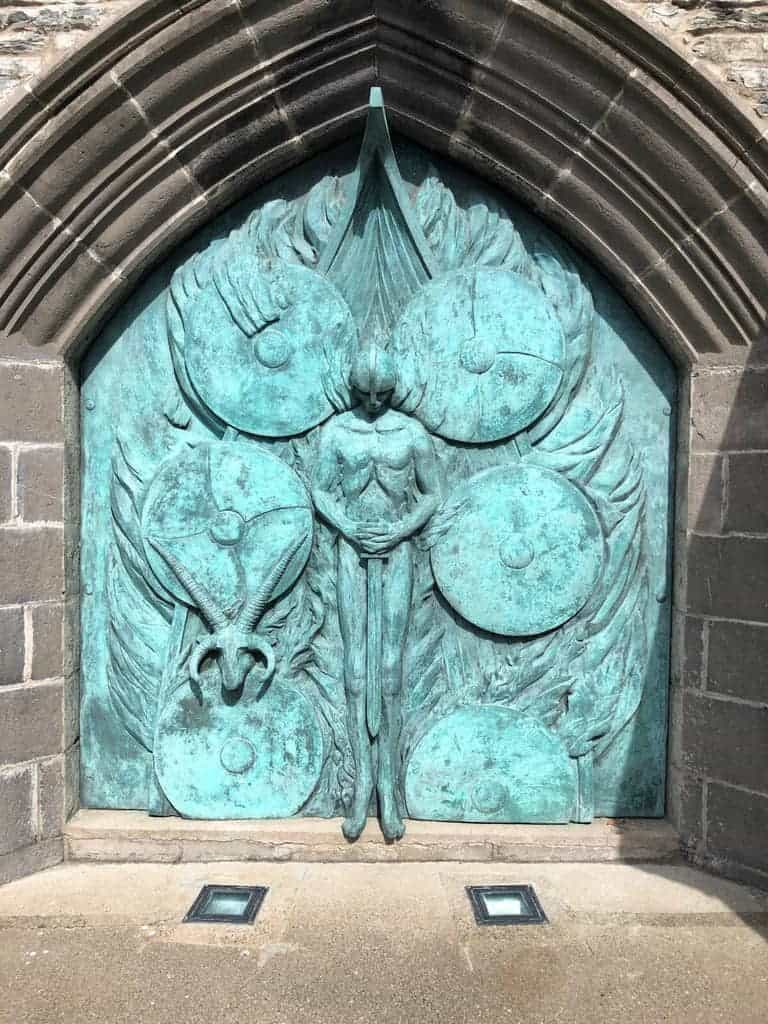 What's On
See the latest events on at the Arts Centre
Hire
Hire the centre for your own event or function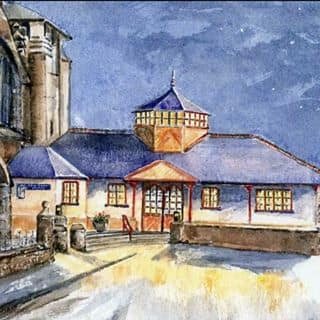 Volunteer
Volunteer to help out at the Erin Arts Centre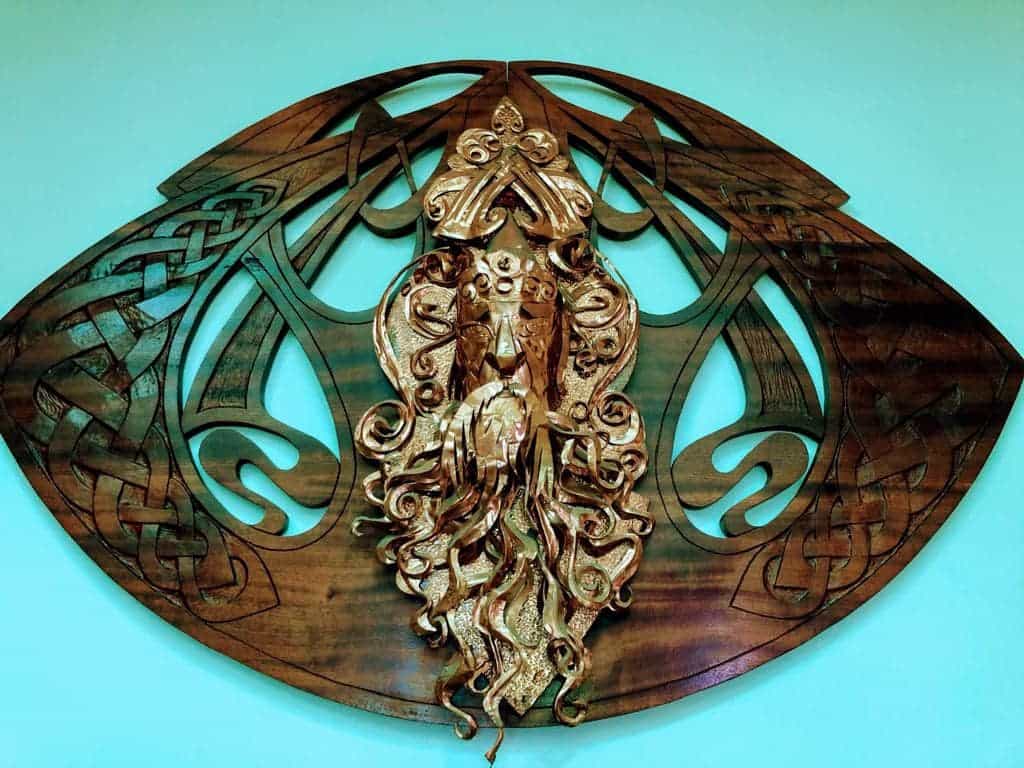 Membership
Support us by becoming a member
Latest News
EAC Phone Number

As we no longer take telephone bookings, we have ceased the Box Office telephone number, 832662. If you wish to call us, please use the office number 835858. All bookings are now via Ticketsource or in the box office during office hours, or pre-show.

Tickets for FMNH Charles Guard event

There are still some tickets left for Friends of Manx National Heritage's fund-raising event here this Thursday (16th). Charles Guard will be giving an illustrated talk entitled 'Filming in the Isle of Man.' Get them while you can! For tickets email

[email protected]

or phone 824137

Don't Miss! Mr Turner and Nomadland

We have two excellent films coming up for all the cinema lovers out there!On Sunday 5th @ 2pm, as our weekend art feature, we're showing Mike Leigh's 'Mr Turner,' starring Timothy Spall, with Dorothy Atkinson, Paul Jesson, Marion Bailey, Lesley Manville, and Martin Savage. It premiered in competition for the Palme d'Or at the 2014 Cannes Film Festival, where Spall won the award for Best Actor and Dick

[read more…]

Barnes and Newton to headline Port Erin Jazz Festival

We are very excited to announce the inaugural Port Erin Jazz Festival (October 8th– 9th) 2021 This event is being staged across 3 venues – The Erin Arts Centre, The Bay Hotel and The Falcon's Nest Hotel and features a mixture of international jazz stars and home-grown talent. This year's event has a strong connection

[read more…]

New website, Jazz Festival, 50th Anniversary, and a new exhibition

Welcome to our shiny new website! We're really proud to be launching it and watching it evolve. A massive thanks to Stef for his fantastic design and all his hard work. Jazz Festival As well as our August/September agenda, we have some very exciting news! On October 8th-9th, we're delighted to be hosting the inaugural Port

[read more…]
Opening Hours
| | |
| --- | --- |
| Monday | CLOSED |
| Tuesday | 10.00am – 4:30pm |
| Wednesday | 10.00am – 4:30pm |
| Thursday | 10.00am – 4:30pm |
| Friday | 10.00am – 4:30pm |
| Saturday | CLOSED |
| Sunday | CLOSED |
The gallery is also open when events are on
Festivals
The Mananan International Festivals

Named after the mythological, Manx sea god, The Mananan International Festivals are our own, special, annual celebration of the performing arts. Established in 1975 by John Bethell, the June/July festival brings a diverse programme of music, drama, dance, spoken word and more, to the Arts Centre. Due to Covid restrictions, the 2020 event was cancelled. Watch this space for further announcements.

The Mananan Opera Festival takes place in September, welcoming a small, resident company to rehearse and perform a live opera on our intimate stage. Once again, due to Covid, the 2021 Opera (Mozart's Cosi Fan Tutte) will not take place.
The Barbirolli International Oboe Festival and Competition

The Barbirolli International Oboe Festival and Competition takes place triennially, at the Erin Arts Centre, Isle of Man. One of the most prestigious oboe events in the world, it is named after the celebrated oboist and writer Evelyn Rothwell, Lady Barbirolli. Her vision to encourage a wider appreciation of the oboe, to advance excellence in playing and to expand the repertoire for the oboe is mirrored in an event which gives young emerging oboists the chance to compete for one of the coveted prizes whilst also participating in a week of recitals, masterclasses, ensembles and other activities.

Due to Covid restrictions, 2020's event was cancelled and the next competition will take place in March 2023.
Lionel Tertis International Viola Festival & Competition

Lionel Tertis, the greatest viola player of the 20th century, died in February 1975, at the age of 98. A fund was set up with the primary objective of establishing an international Viola Festival to commemorate the work that he undertook for that instrument throughout his long and active life.

Such a competition would provide a unique incentive to the growing number of viola players all over the world who wish to pursue a solo or chamber music career. So the Lionel Tertis International Viola Festival & Competition was born.

This triennial event is now well-established and known throughout the musical world. Players of all nationalities are invited to take part in the competition, workshops and masterclasses. The event is administered by the Erin Arts Centre with funding from the Lionel Tertis Foundation and the Isle of Man Arts Council.

The next competition will take place in 2023.
Clubs
The Port Purlers Charity Knitting Group

are delighted to have a home at the Erin Arts Centre.

We meet on Tuesday afternoons from 2.00pm to 4.00pm in Harry's Bar. Over the last nine years we have made thousands of garments which we have donated mainly to children's charities. These charities include, Chernobyl's Children, Nobles Hospital, Bradford Royal Infirmary, Rumanian charities, Graih, Beekeepers in Burundi and now the Erin Arts Centre too. We are always grateful for gifts of knitting yarn and suggestions of charities needing support. You can see some of our work for sale in the Gallery at the Arts Centre.

Beginners, improvers and experienced knitters and crocheters are welcome to join this friendly group. Please contact Margaret Galloway for further information: Mobile 07624 456766 Home 01624 837946
Book Circle

Are you a book lover? Interested in sharing your views in a group of like-minded people? Then join the Book Circle.

The Book Circle has met once a month since October 2004 and is open to all Erin Arts Club members. Meetings are on Wednesdays from 1.30 to 3.30pm.
Art Club

The Art Club meets every Thursday in Harry's Bar from 2pm-4pm to draw, paint and chat. Artists of all ability welcome. Contact EAC for more details.
Membership
We currently operate a dual membership for the 'Erin Arts Club' and 'Friends of the Mananan Festival' groups. This system is currently under review. If you are interested in joining, please contact us.
Address
The Erin Arts Centre
Victoria Square, Off Upper Promenade
Port Erin
Isle of Man IM9 6LD
British Isles