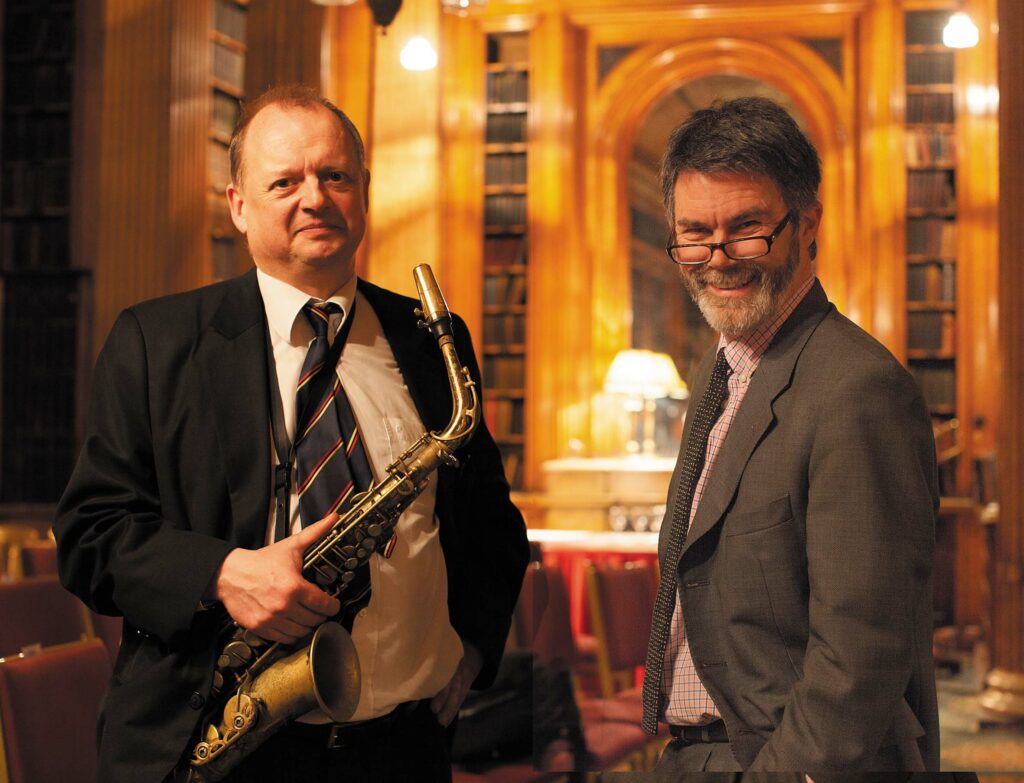 We are very excited to announce the inaugural Port Erin Jazz Festival (October 8th– 9th) 2021
This event is being staged across 3 venues – The Erin Arts Centre, The Bay Hotel and The Falcon's Nest Hotel and features a mixture of international jazz stars and home-grown talent. This year's event has a strong connection with the city of Leeds and our main sponsor is Celton Manx.
This is how it lines up:
FRIDAY 8TH OCTOBER -ERIN ARTS CENTRE- 7.30pm tickets £15
The legendary Alan Barnes & Dave Newton and the Leeds College of Music jazz band
https://www.alanbarnesjazz.com/bio https://davidnewtonjazzpiano.com/about/
The saxophone/ keyboard duo of Messrs Barnes & Newton met as students in Leeds (where Dave is still a senior lecturer) and have been at the vanguard of British jazz ever since. They will be backed by the excellent Leeds Music College house band, an energetic trio of bass, guitar and drums.
Supporting them are a newly formed Manx ensemble Cooil Hand Fluke, who represent the cutting edge of progressive jazz on the island and by coincidence have three musicians with very strong Leeds connections.
SATURDAY 9TH OCTOBER – FREE JAZZ IN PORT ERIN
Saturday kicks off with a mixture of local talent and UK artists performing at two venues The Bay Hotel Port Erin and the Falcons Nest Port Erin. Admission is free, so make sure you arrive early to get a good seat!
When and Where:
BAY HOTEL
1.15pm Tree ny Kiare – An alternative mix of jazz, funk and folk fused together for a most melodic sound, led by multi-instrumentalist Martin Thomas, who incidentally graduated as an architect from, guess where?
2.15 pm Beccy Rork and the LCM house band – Beccy performs mostly on the southern jazz circuit in the UK. Principally a tenor player and another LCM graduate, be sure for some explosive, state of the art jazz from this collective.
3.15pm The Heinrich Manoeuvre – Local blues, jazz and boogie-woogie keyboard player and vocalist Heinrich Koop, leads a trio for some New Orleans flavoured sounds.
4.15 pm Red Hot Whisky Swing – Some epic gypsy jazz to round off a varied afternoon's entertainment, with Katie Lawrence (violin) and stalwarts Marc Tyley and Dickie Best providing swinging guitar.
FALCONS NEST
1.00pm the Big Wheel Blues Band – The mainstay of the blues festivals on the island play a mix of electric and acoustic blues, with some lovely slide guitar from John Barker. Not to be missed
2.00pm Dave Holland's Swing Band – An all-star line-up of local talent led by multi-instrumentalist and vocalist Dave Holland. Two great tenor saxes, trombone, double bass and drums. What more could we ask for?
3.00pm Loose Crew – To categorise Loose Crew simply as a show band would be an injustice; they provide a stunning fusion of blues, jazz, samba and funk and are guaranteed to get your feet tapping.
4.00pm Blue Vannin and friends – Blue Vannin are the house band at the EAC jazz club. Three of the band have significant Leeds connections and they pride themselves on inviting guest artists to get up and jam with them, so expect a few surprises.
SATURDAY EVENING – ERIN ARTS CENTRE – 7.30pm tickets £15 – 'A TRIBUTE TO 1959'
An all-star cast pay homage to the landmark jazz recordings of 1959, the year that transformed the jazz world forever!
Featuring: Alan Barnes, Dave Newton, The LCM Jazz Band, Beccy Rork, Blue Vannin and surprise guests
Buy a ticket for both EAC events for £25 (automatic discount on Ticketsource)
Thanks to main sponsors Celton Manx
Other sponsors The Bay Hotel and Bushy's beers
The Falcon's Nest hotel
Carters Advocates (Mr Jerry Carter despite having the accolade of western Europe's second-worst tenor saxophonist has helped with the organisation of this year's event)