6 December 2023
@
7:30 pm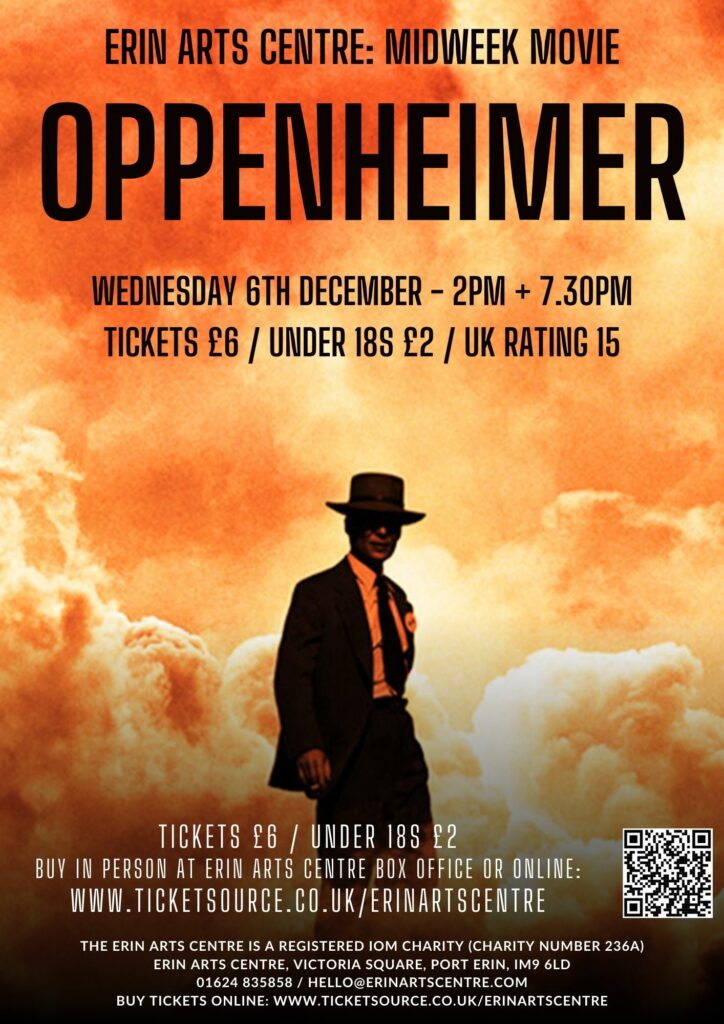 Adults £6 / under 18s £2

Christopher Nolan's formidable and ambitious portrait of theoretical physicist J Robert Oppenheimer is coming to EAC!
Cillian Murphy stars as the brilliant mind, tasked with working on the top-secret Manhattan Project during WW2. His work comes to an ominous fruition on July 16th 1945 with the world's first nuclear explosion, changing the course of history forever.
Oppenheimer is a modern age Frankenstein movie, in which a man captivated by the the possibilities of science, realises too late that his creation has the capacity for annihilation.

Murphy is excellent as the increasingly haunted scientist, with Emily Blunt quietly terrific as his wife Kitty. The film also stars Matt Damon as head of the Manhattan Project Leslie Groves, Robert Downey Jr. as U.S. Atomic Energy Commission member Lewis Strauss, and Florence Pugh as Oppenheimer's communist lover Jean Tatlock. The ensemble supporting cast includes Josh Hartnett, Casey Affleck, Rami Malek, and Kenneth Branagh.

Oppenheimer is a towering achievement, with a stellar cast, playing out in a tangle of timelines and using sound to great effect. Do not miss!
UK Rating: 15