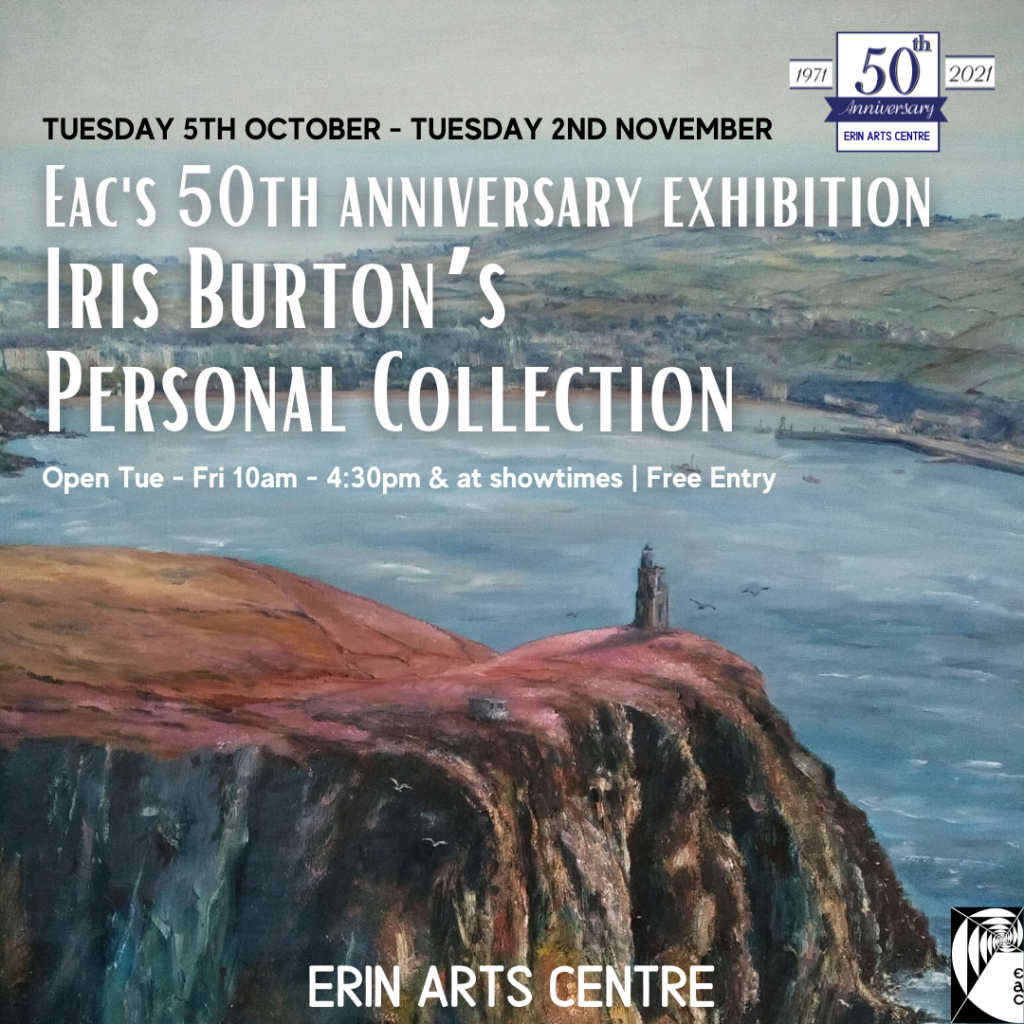 We have a wonderful exhibition starting today!
Iris Eleanor Burton (1925 – 2020)
Award-winning Manx watercolour artist Iris Burton had a long relationship with the Erin Arts Centre.
In 1971 Iris was one of three original Trustees of the Centre, who along with six friends bought the chapel for £3,000 to promote interest of the public of the Isle of Man in music, drama and the co-related arts. The building was well known to Iris who, with husband Jim, had run the adjacent Chatsworth boarding house for many years.
A milestone in 1994 saw the creation of what was to become the Centre's Sir James Mellon Exhibition Gallery, and Iris formed the Erin Art Group – a collection of artists who met weekly to paint in the newly-constructed Gallery. Their first exhibition later that year included over 40 paintings by Art Group members and the Group continues to flourish today.
In June 1996, HRH the Prince of Wales visited the Centre to lay the foundation stone for the entrance foyer, green room and box office and Iris presented one of her watercolours to His Royal Highness, as a gift for his grandmother HM Queen Elizabeth, the Queen Mother. The painting was of one of the Queen Mother's favourite views following numerous visits, the panorama from Bradda Glen looking towards the Calf. After the visit, His Royal Highness thanked Iris by letter from his equerry: "he would like to add his personal thanks for the splendid watercolour for Queen Elizabeth which has been passed to Clarence House. As a watercolourist himself he sends his congratulations to Mrs Iris Burton."
A member of the Isle of Man Art Society, Iris was a regular participant and prizewinner in the Society's annual Easter Exhibition – in its time the biggest annual art event in the Island.
Iris's much-loved watercolours, very often of Isle of Man landscapes, can be found in homes across the Island, in the collection of Manx National Heritage and much further afield too, including America and Australia.
It is a privilege to be able to showcase some of Iris's previously unseen paintings as part of the Erin Arts Centre's 50th anniversary celebrations; so many people are indebted to Iris's foresight and encouragement over many years.